About LumiFae
Everything in this shop is handmade, and designed by artisan Joanna Hart (aka LumiFae). This is a one-woman operation. Pieces are designed to be unique and timeless, never following trends. These designs were created to help you stand out. Questions and Custom Requests are welcome.
FAQ
Do you offer customs?

Sometimes. If you'd like something in a different color, or a small tweak, I almost always say yes. I love to make pieces extra special for you.


If you'd like a full on custom design, I go on a case by case basis. Don't hesitate to reach out to me with your ideas!
Do you ship internationally?

Yes! I ship to most countries.

Please be aware that the US has restricted shipments to certain countries, and I am unable to ship there.
How to pronounce LumiFae?
About Our Products
Hypoallergenic

All metal jewelry is nickel and lead free. Earrings are made with hypoallergenic stainless steal, sterling silver, or silver/gold plated unless otherwise specified. I also sometimes offer hypoallergenic plastic studs/hooks for those with multiple metal allergies.



If you see a piece you love, but have a metal allergy or preference, I can usually swap out the earring hooks, or chain for you, just let me know.

Accomidating and Inclusive

No piercing? Gauged ears? No problem! I can convert most of my hook earrings into clip-ons, or gauge-friendly closed hoops.


That lobster claw clasp too small/ difficult/ annoying for you? Necklace length too long/short? Also no problem! I can convert most necklaces to strong stylish magnetic clasps. If you've got sizing issues or preferences, let me know. Many of my pieces can be altered for you at no charge prior to purchase.


If you have mobility concerns or fit issues, I'm always happy to help, and would love to make my pieces more accommodating and inclusive. Don't hesitate to reach out to me! I want everyone to feel comfortable, confident, and glowing in my creations.

A Designer that Cares

I want to make shopping with me a fun and convenient experience for you, so please if you have any questions or concerns, I'm always happy to help!


As a vegan, and someone who loves this beautiful planet we live on, I'm committed to making my designs, process, and shipping as eco-friendly as possible. I'm not perfect, but I try my best, and am always looking for ways to make LumiFae greener.


I ship using cardboard and paper shipping materials which can be recycled, as well as occasional reused bubble wrap, and biodegradable/ compostable polymailers. In addition to creating as little waste as possible, all shipments from me are also carbon neutral.



Origin Story
This journey started in back in 2013, when my family suggested I start selling the knitted flower hair clips and headbands I had been making on Etsy. I quickly discovered the joy of sharing my creations with the world.
I began to experiment with resin and other materials, eventually incorporating LEDs into my work, and by 2015 I wasn't using yarn at all anymore. It was time for a change. So in 2016 I shifted focus, rebranded, and officially became LumiFae.
I decided to focus on vibrant, glowing, joyful pieces that truly spark my imagination and creativity. And I've never looked back. I've been steadily building this brand and growing ever since. Seeing you sweet babes rocking my creations and having so much fun in them truly makes it all worth it.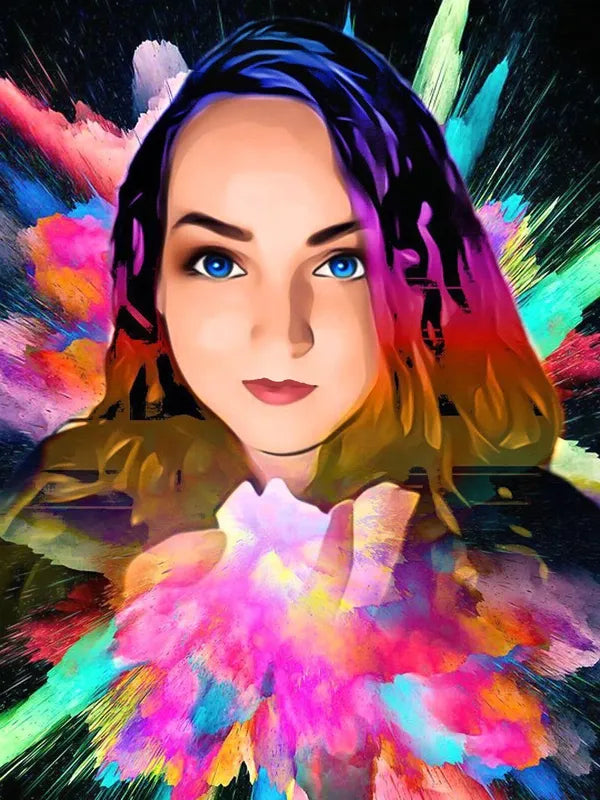 About the Artist
"I was born and raised in the charming city of Greensboro, North Carolina, and grew up in a culturally diverse environment surrounded by artists and small local shops. Perhaps these early seeds planted the idea that I could turn my passion into a successful business.

I have been on this path my whole life, from dreams of being a fashion designer as a child, to attending arts schools in my teens, to selling my creations at craft fairs in my twenties, everything has led me to this." 

- Joanna